First Look: Leadership Books for July 2023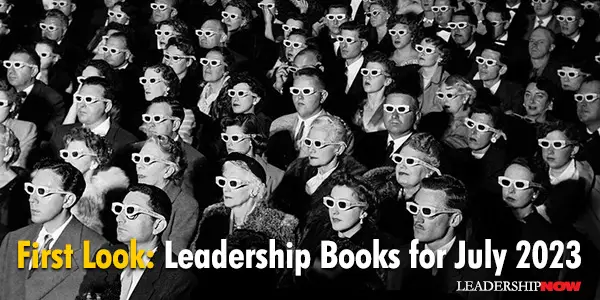 HERE'S A LOOK at some of the best leadership books to be released in July 2023 curated just for you. Be sure to check out the other great titles being offered this month.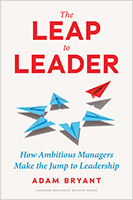 The Leap to Leader: How Ambitious Managers Make the Jump to Leadership by Adam Bryant
The chasm separating managers from leaders is widening as the skills required to be an effective leader grow in number and complexity. But you're ambitious. You want to cross that chasm. And your organization needs you to cross it in order to join its bench of stars who will lead with empathy and humanity and ground the organization's strategies in a meaningful, mission-driven, and purposeful way. The Leap to Leader is your trusted playbook for making the biggest jump of your career. You'll learn from more than a hundred successful leaders who share their powerful insights and compelling stories of how to make the leap, along with practical strategies and tactics for building a loyal following, moving up quickly to broaden your impact, and making the subtle but crucial mindset shifts that are required to lead others effectively.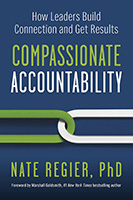 Compassionate Accountability: How Leaders Build Connection and Get Results by Nate Regier
Leaders don't have to choose between relationships and results! Sadly, compassion and accountability are too often in tension —leaders feel they have to pick one or the other. But solely prioritizing accountability can create toxic work environments that drive away good talent. On the other end of the spectrum, being too nice can compromise performance and productivity. Finding harmony between compassion and accountability is the ultimate catalyst for improved results and a thriving workplace. The solution is recognizing that compassion and accountability are not opposites. In fact, accountability is an element of compassion. Compassionate Accountability is the process of building connection while getting results.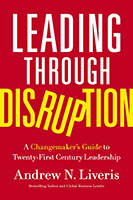 Leading through Disruption: A Changemaker's Guide to Twenty-First Century Leadership by Andrew Liveris
In Leading Through Disruption, Andrew Liveris provides a new leadership paradigm for resilience and agility in a rapidly changing world. This book is a must-read guide for leaders in various sectors who are keen on not only ensuring current success, but protecting the planet's future for everyone. Liveris, who was recently chosen to lead the Brisbane 2032 Olympic Organizing Committee and is former Chairman and CEO of The Dow Chemical Company, presents a variety of powerful tools that will enable you to tackle any problem quickly and responsively, with an eye to creating a more equitable, sustainable future.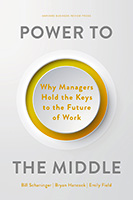 Power to the Middle: Why Managers Hold the Keys to the Future of Work by Bill Schaninger, Bryan Hancock and Emily Field
If you're thinking of cutting your midlevel managers in the new world of work, think again. "Middle manager." The term evokes a bygone industrial era in which managers functioned like cogs in a vast bureaucratic machine. In recent decades, midlevel managers became a favorite target for the chopping block—underappreciated, often considered a superfluous layer of the organization. Not only does this outdated perspective need to change, but the future demands it. In Power to the Middle, McKinsey thought leaders Bill Schaninger, Bryan Hancock, and Emily Field call for a profound reimagining of managers and their roles. They explain how middle managers are uniquely positioned close to the ground but with a crucial connection to company strategy, enabling them to guide their organizations through periods of rapid and complex change, as well as to help shape the new world of work.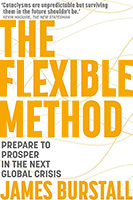 The Flexible Method: Prepare To Prosper In The Next Global Crisis by James Burstall
James Burstall runs one of the most successful TV production companies in the UK. But during his tenure at Argonon he has had to deal with a variety of existential crises. Through them all, he's managed to guide his team out the other side successfully. Whether it's been the credit crunch or terror attacks. Recessions. Natural disasters. Pandemics. The TV industry has felt the strain of these recurring events like all of us. And each time, James has put strategies in place in order to be prepared for the next time something like this happens: because it will happen again. In 16 concise lessons, hard won from real-world experience, this book uses practical examples to demonstrate how we can turn disasters into opportunities. Though painful, shock events can actually be good for us. It is possible to turn venom into rocket fuel! We can survive crises and thrive.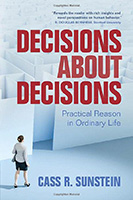 Decisions about Decisions: Practical Reason in Ordinary Life by Cass R. Sunstein
Here is one of the most fundamental questions in human life: How do we decide how we decide? We make such decisions all the time. If you trust your doctor, you might decide to follow a simple rule for medical decisions: Do whatever your doctor suggests. If you like someone a lot, and maybe love them, but are not sure whether you want to marry them, you might do this: Live with them first. Some of these strategies are wise. They prevent error. They improve your emotional well-being. Some of these strategies are foolish. They lead you in the direction of terrible mistakes. They prevent you from learning. They might make you miserable. Decisions about Decisions explores how people do, and should, make decisions about decisions. It aims to see what such decisions are, to explore how they go right, and see where they go wrong.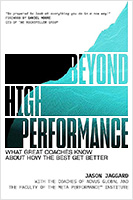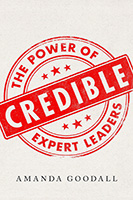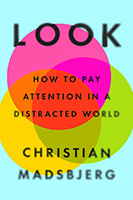 For bulk orders call 1-626-441-2024
* * *
"… a mind needs books as a sword needs a whetstone, if it is to keep its edge."
— George R.R. Martin, A Game of Thrones
* * *


Follow us on
Instagram
and
Twitter
for additional leadership and personal development ideas.

Posted by Michael McKinney at 06:16 AM

Permalink
| Comments (0)
| This post is about Books