Leading Thoughts for May 25, 2023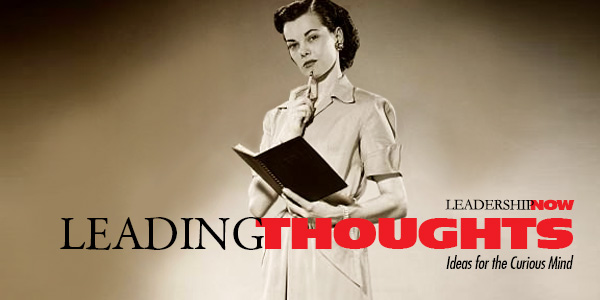 IDEAS shared have the power to expand perspectives, change thinking, and move lives. Here are two ideas for the curious mind to engage with:
I.
Schoolteacher Alice Moore Hubbard, on how to teach:
"Teaching is successful only as it causes people to think for themselves. What the teacher thinks matters little; what he makes the child think matters much."
Source: Life Lessons: Truths Concerning People Who Have Lived
II.
Ray Bradbury on the lost art of contemplation and real connection:
"Across the street and down the way the other houses stood with their flat fronts. What was it Clarisse had said one afternoon? 'No front porches. My uncle says there used to be front porches. And people sat there sometimes at night, talking when they wanted to talk, rocking, and not talking when they didn't want to talk. Sometimes they just sat there and thought about things, turning things over. My uncle says the architects got rid of the front porches because they didn't look well. But my uncle says that was merely rationalizing it; the real reason, hidden underneath, might be they didn't want people sitting like that, doing nothing, rocking, talking; that was the wrong kind of social life. People talked too much. And they had time to think. So they ran off with the porches. And the gardens, too. Not many gardens any more to sit around in. And look at the furniture. No rocking chairs anymore. They're too comfortable. Get people up and running around.'"
Source: Fahrenheit 451
* * *
Look for these ideas every Thursday on the Leading Blog. Find more ideas on the LeadingThoughts index.
* * *


Like us on
Instagram
and
Facebook
for additional leadership and personal development ideas.

Posted by Michael McKinney at 01:22 PM

Permalink
| Comments (0)
| This post is about Leading Thoughts