Leading Thoughts for March 9, 2023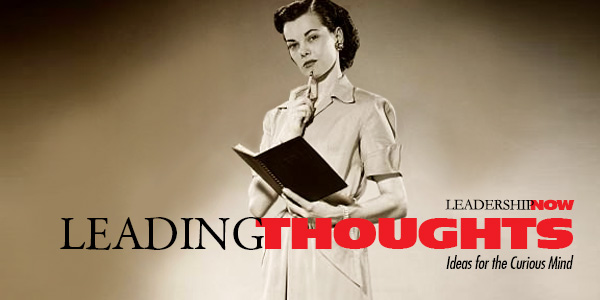 IDEAS shared have the power to expand perspectives, change thinking, and move lives. Here are two ideas for the curious mind to engage with:
I.
Matt Higgins on why you need to go all in:
"Backup plans can make you feel safer and help you cope with uncertainty, but they also reduce the likelihood that your primary goal will ever be achieved. The mere act of contemplating a Plan B sets in motion a feedback loop that dramatically lessens the probability that Plan A will come to fruition. You spend too much of your emotional energy on contingency planning instead of on success."
Source: Burn the Boats: Toss Plan B Overboard and Unleash Your Full Potential
II.
Robert E. Quinn on the courage to change ourselves:
"One key to successful leadership is continuous personal change. Personal change is a reflection of our inner growth and empowerment. Personal change is the way to avoid slow death. When we are continually growing, we have an internal sense of meaning and impact. We are full of energy and radiate a successful demeanor. To have such feelings in a continually changing environment, we must continually realign ourselves with our environment."
Source: Deep Change: Discovering the Leader Within  

* * *
Look for these ideas every Thursday on the Leading Blog. Find more ideas on the LeadingThoughts index.
* * *


Like us on
Instagram
and
Facebook
for additional leadership and personal development ideas.

Posted by Michael McKinney at 06:48 AM

Permalink
| Comments (0)
| This post is about Leading Thoughts