Leading Thoughts for February 16, 2023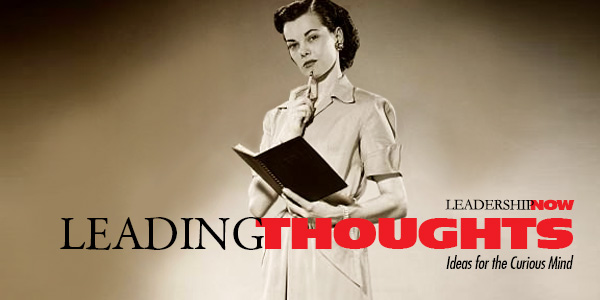 IDEAS shared have the power to expand perspectives, change thinking, and move lives. Here are two ideas for the curious mind to engage with:
I.
Nine-time Grammy-winning producer Rick Rubin on awareness:
"Awareness is not a state you force. There is little effort involved, though persistence is key. It's something you actively allow to happen. It is a presence with, and acceptance of, what is happening in the eternal now.

As soon as you label an aspect of Source, you're no longer noticing, you're studying. This holds true of any thought that takes you out of presence with the object of your awareness, whether analysis or simply becoming aware that you're aware. Analysis is a secondary function. The awareness happens first as a pure connection with the object of your attention. If something strikes me as interesting or beautiful, first I live that experience. Only afterward might I attempt to understand it."
Source: The Creative Act: A Way of Being
II.
Professor Robert Mayerovitch on teachability:
"Curiosity doesn't negate what you know and treasure. Instead, it offers the promise of even more: more richness, more depth, and breadth, more opportunities to be amazed and troubled and challenged and stimulated and ultimately uplifted by what you find."
Source: Speech, The Challenge of Otherness, May 7, 2006
* * *
Look for these ideas every Thursday on the Leading Blog. Find more ideas on the LeadingThoughts index.
* * *


Like us on
Instagram
and
Facebook
for additional leadership and personal development ideas.

Posted by Michael McKinney at 08:46 AM

Permalink
| Comments (0)
| This post is about Leading Thoughts