Leading Thoughts for December 15, 2022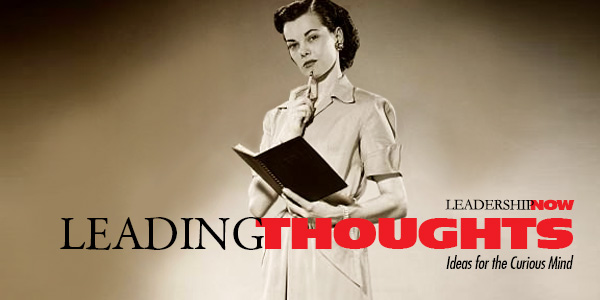 IDEAS shared have the power to expand perspectives, change thinking, and move lives. Here are two ideas for the curious mind to engage with:
I.
Theologian Richard Foster on the need for deeper thinking:
"Superficiality is the curse of our age. The doctrine of instant satisfaction is a primary spiritual problem. The desperate need today is not for a greater number of intelligent people, or a gifted people, but for a deep people."
Source: Celebration of Discipline: The Path to Spiritual Growth
II.
Science writer Stephen Johnson on the mental routines that you typically experience in unison:
"The more you learn about the brain's architecture, the more you recognize that what happens in your head is more like an orchestra than a soloist, with dozens of players contributing to the overall mix. You can hear the symphony as a unified wash of sound, but you can also distinguish the trombones from the timpani, the violins from the cellos."
Source: Mind Wide Open: Your Brain and the Neuroscience of Everyday Life
* * *
Look for these ideas every Thursday on the Leading Blog. Find more ideas on the LeadingThoughts index.
* * *


Like us on
Instagram
and
Facebook
for additional leadership and personal development ideas.

Posted by Michael McKinney at 08:02 AM

Permalink
| Comments (0)
| This post is about Leading Thoughts