First Look: Leadership Books for July 2022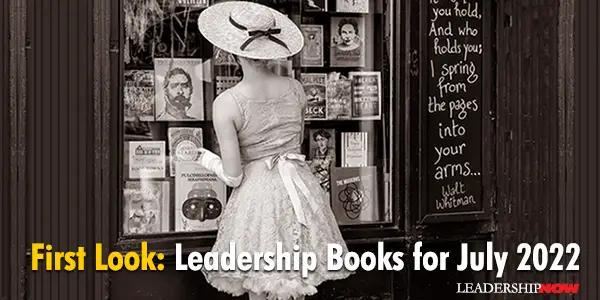 HERE'S A LOOK at some of the best leadership books to be released in July 2022. Be sure to check out the other great titles being offered this month.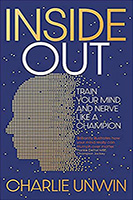 Inside Out: Elite Performance from Within by Charlie Unwin
In any high-pressure environment, from special operations to the operating theatre, you can divide people into two groups – those who control their performance from the inside out, and those whose performance is controlled from the outside in. In Inside Out, Charlie Unwin, one of the world's leading performance psychologists, explains the techniques that enable the elite to perform at their best under immense pressure. It reveals how they think, prepare and perform, taking you inside the highly unpredictable modern battlefield, the chaos of the catwalk, the operating theatre, the stadium, the maximum-security prison and the opera house. Whatever the challenge, whether life-or-death, or simply chasing a promotion at work, we are all susceptible to becoming 'outside in' – when you start paying more attention to the thought of not messing up than the process of doing something well. The 'Inside Out' method helps you gain control so that you can have a greater impact. It's about mindset, learning new skills, maintaining confidence and sustaining great results over time.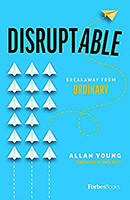 Disruptable: Break Away From Ordinary by Allan Young
When was the last time you pushed yourself beyond your comfort zone and dared to fail? In Disruptable, Allan Young shows you how embracing your different, getting outside your comfort zone, observing the impossible, daring to fail, and taking purposeful action will set you on a path of intentional personal disruption that will change your world forever.If you are ready to face your fears and embrace your failures, you can also enjoy the freedom of limitless growth.Join Allan on his journey of intentional disruption that has led him from a five-year-old entrepreneur to founder and owner of an Inc. 500 company and multiple start-ups that have generated over $300MM in sales.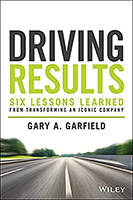 Driving Results: Six Lessons Learned from Transforming An Iconic Company by Gary A. Garfield
In Driving Results: Six Lessons Learned from Transforming an Iconic Company, now-retired Bridgestone CEO Gary Garfield delivers an incisive and eye-opening road map of how to transform any organization, department, or group. Through a series of massive changes, Garfield drove record results while the CEO. By sharing his learnings on driving change in this insightful book, you'll learn how you can use the six essential elements to drive results through change at your organization or with your team.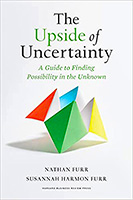 The Upside of Uncertainty: A Guide to Finding Possibility in the Unknown by Nathan Furr and Susannah Harmon Furr
In The Upside of Uncertainty, INSEAD professor Nathan Furr and entrepreneur Susannah Harmon Furr provide a sweeping guide to embracing uncertainty and transforming it into a force for good. Drawing from hundreds of interviews, along with pioneering research in psychology, innovation, and behavioral economics, Nathan and Susannah provide dozens of tools—including mental models, techniques, and reflections—for seeing the upside of uncertainty, developing a vision for what to do next, and opening ourselves up to new possibilities.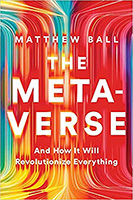 The Metaverse: And How it Will Revolutionize Everything by Matthew Ball
From the leading theorist of the Metaverse comes the definitive account of the next internet: what the Metaverse is, what it will take to build it, and what it means for all of us. The term "Metaverse" is suddenly everywhere, from the front pages of national newspapers and the latest fashion trends to the plans of the most powerful companies in history. It is already shaping the policy platforms of the US government, the European Union, and the Chinese Communist Party. But what, exactly, is the Metaverse? As pioneering theorist and venture capitalist Matthew Ball explains, it is a persistent and interconnected network of 3D virtual worlds that will eventually serve as the gateway to most online experiences, and also underpin much of the physical world. For decades, these ideas have been limited to science fiction and video games, but they are now poised to revolutionize every industry and function, from finance and healthcare to education, consumer products, city planning, dating, and well beyond.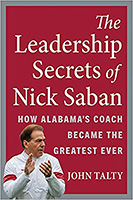 The Leadership Secrets of Nick Saban: How Alabama's Coach Became the Greatest Ever by John Talty
For almost every year of the last decade, any college team coveting a national championship has had to reckon with going against the Crimson Tide. Senior sports editor and SEC Insider for Alabama Media Group, John Talty, highlights the keys to Saban's winning strategy and offers readers a blueprint for paving their own paths to success using the esteemed coach's leadership lessons. Through original interviews and never-before-heard anecdotes, Talty charts Saban's journey to college football's mountaintop and reveals some of the magic behind what keeps him atop it. You'll get an inside look at what it's like to work or play for Coach Saban, including the mottos and motivation strategies he uses to inspire his organization. Whether you want to build a winning culture on the football field or as a leader in a range of professional arenas, this book is a comprehensive guide to refusing complacency amid success and how to find the right people committed to building a legacy with you.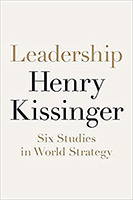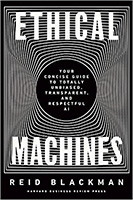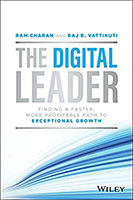 For bulk orders call 1-626-441-2024
* * *
"To add a library to a house is to give that house a soul."
— Cicero
* * *


Follow us on
Instagram
and
Twitter
for additional leadership and personal development ideas.

Posted by Michael McKinney at 03:01 PM

Permalink
| Comments (0)
| This post is about Books